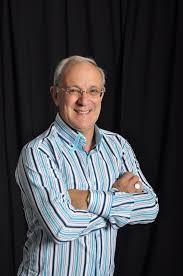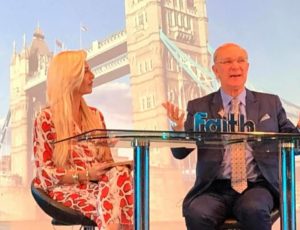 Ps Bianca and Apostle Mike filming a segment on "Matters of the Heart!" Such a key subject. Proverbs 4:23 says "Above all else, guard your heart, for everything you do flows from it!"
About Mike & Joy Connell
Mike and Joy Connell were the founding Pastors of Bay City Church, Hastings New Zealand. Formerly both science graduates and school teachers, they pioneered a Christian school in Dannevirke, NZ in 1978, and then pastored their local church for seven years before moving to Hastings, in 1985.
They led a Church planting movement in New Zealand for ten years, and from their church have sent missions teams and missionaries into more than 20 different countries in Asia, Eastern Europe, Africa, and the Pacific. Ministry accomplished includes Power Evangelism, Deliverance and Healing Conferences, Bible School establishment, Bible School Training, Church planting, Church leadership training, Businessmen's Conferences, Orphan Aid, Church-based Micro-finance, Building projects, Preschool establishment, Satellite TV for Pakistan and Middle East, and practical aid.
Mike has a dynamic teaching and deliverance ministry. He is an internationally recognised teacher of the Word, who moves powerfully in prophetic, deliverance and inner healing gifts. Mike brings clear teaching and a fresh encounter with the Holy Spirit and is very effective at bringing deliverance and healing and freedom to those who suffer demonic oppression and are emotionally broken.
Mike brings a revelation of the Father Heart of God that sets people free from an Orphan mindset and from struggles with rejection and abandonment. His strong love and sensitivity for God and His people have enabled him to minister and bring great healing to the broken hearted and oppressed, and equip them for an overcoming life. His passion for healing the broken hearted and deliverance is accompanied by a passion to equip people to become strong in spirit and in faith and to apply Kingdom principles to their life and relationships.
Mike has a heart for people and is able to bring a wonderful balance of humour, compassion and truth to his teaching messages. Mike's anointed messages have affected the hearts of people worldwide and have equipped and empowered them to advance the Kingdom. Over the years, Mike and Joy have seen many thousands of people trained and equipped to move in the Spirit and minister healing and deliverance, and multitudes of people healed and set free of bondage's.